Summer Solstice Fire Ritual
Let the energy of fire and sun transform your life
The Summer Solstice is the perfect time to honour the sun and season by creating a ritual that includes fire and the sun
You'll need a journal or a piece of paper to write about what you wish you to release, to forgive or what you've outgrown and no longer need. You'll also need fire, if you aren't able to have an outdoor fire, a candle will work. You may also wish to play some relaxing music.
Light a candle, or outdoor fire, close your eyes and take three deep breaths.
Imagine that you are surrounded by the beautiful and healing energy of the sun.
Ask for your guides and ancestors, the sun and nature, and your deep inner knowing to guide you.
When you feel ready open your eyes and journal about what no longer serves you, what you wish to release. 
Then imagine what you would like to call forward into your life between now and the winter solstice in six months time. 

Write your wishes down as if they were already taking place. Believe in your ability to transform your life. 
When you are finished you may burn the paper in the flames or set it on a sunny windowsill to allow the energy of sun to transform your wishes.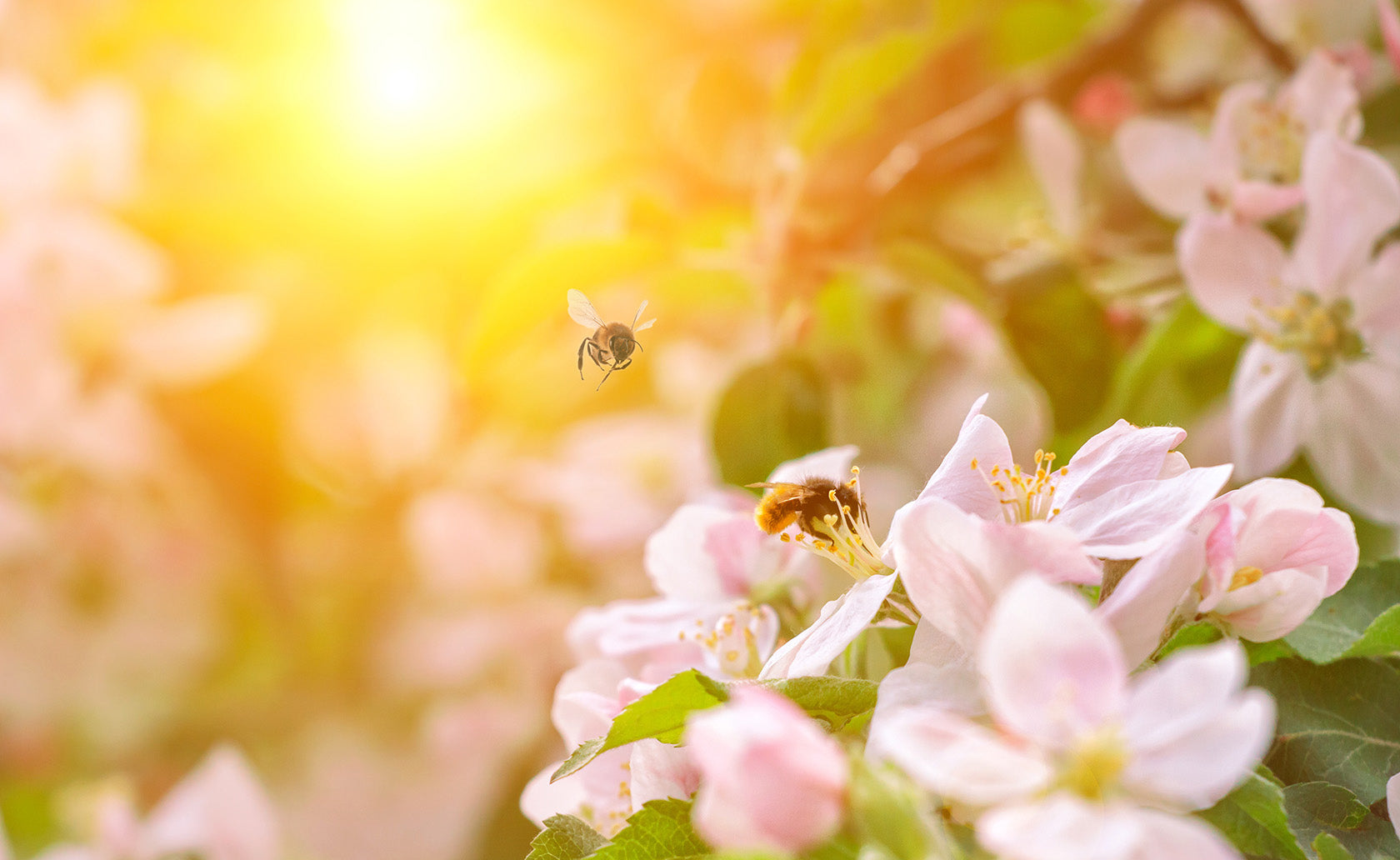 Help Support Pollinators
Art for Bees
Ready-to-frame art prints plant flowers for pollinators!
Find Out More