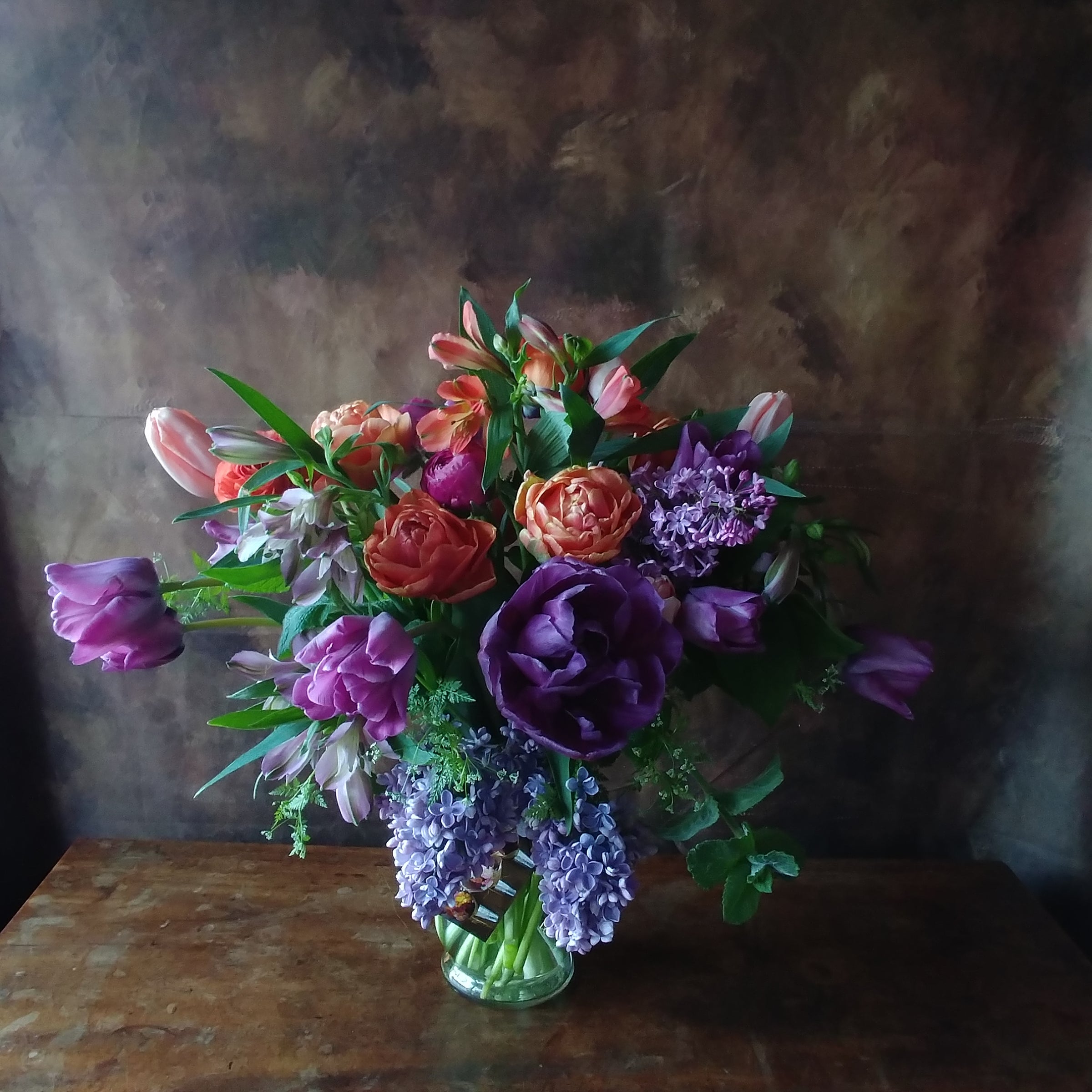 Ephemeral Dutch Masters Inspired
Floral Works + Installations
Ingrid Koivukangas, Award-Winning Artist and Designer
Welcome to Alchemy Farm!
My name's Ingrid and I'm the co-creator of Alchemy Farm. I'm a Master Organic Gardner and an award-winning environmental artist and designer. I work with flowers and nature to create ephemeral floral works and site-based installations that are preserved through photographs I take.
Limited edition fine art prints are available in our shop.
I teach private and group workshops working with nature and flowers, at my studio at Alchemy Farm on Salt Spring Island.
We Care About the Environment
We grow from all of our flowers and plants with love and gentleness We use.no harmful chemicals or pesticides and care about our carbon footprint and impact upon the land.

Thank Your, Your Support Helps Fund
Kiva Loans to Women
Your support of Alchemy Farm helps us fund KIVA loans to women in third world countries. The Art for Bees prints directly fund bee and pollinator flowers being planted and grown at Alchemy Farm.